Listen:
How To Live Cancer Free – "Dr. Judy Seeger, ND and The Cancer Cleanse Camp"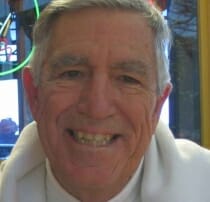 Podcast: Play in new window | Download
Bill Henderson
interviews Dr. Seeger about her Cancer Cleanse Camp coming up in January,
2011. Dr. Seeger has about 30 years experience treating all kinds of degenerative
conditions, including lots of cancer, using natural means. She is a big advocate
of diet as a primary cleansing and healing mechanism. You will find the information
about her 3-day camp in January at http://www.CancerClue.com. In the Cancer-
in-the-News segment, Bill discusses the budget crisis facing California and it's
relationship to the "sick care" version of medical treatment bankrupting the U.S.
and its States like California. He points out that the only solution is in our hands.