Listen:
How To Live Cancer Free – "Dental Toxins — A Remarkable Healing and A Master Dentist"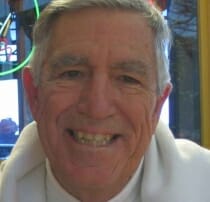 Podcast: Play in new window | Download
In this encore performance, Bill Henderson has combined two interviews which
relate to each other. The first is with Sandi Zeitman who was healed of 50 years
of various kinds of degenerative conditions when she got her "dental revision"
done by Dr. Stuart Nunnally of Marble Falls, Texas. The second part of this show
is the interview Bill did the next week with Dr. Nunnally. This account of magical
healing and the particulars of how it is done is, Bill thinks, one of the most priceless
files you can imagine. Sharing this with all your family and friends will help them
heal all kinds of degenerative conditions and tell them exactly how to do it.