Listen:
How To Live Cancer Free – "Your Prostate, Your Libido, Your Life"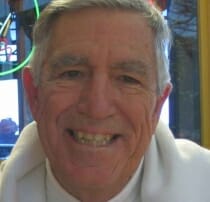 Podcast: Play in new window | Download
Bill Henderson interviews Dr. Jim Occhiogrosso about prostate health and how to avoid prostate cancer.
Dr. Occhiogrosso has had many years of experience helping men overcome
prostate problems. In this encore presentation he describes how he is available
for telephone coaching on this subject. His phone number and website are given
during the interview. Bill recommends you take advantage of this great help, as
he has. In the Cancer-in-the-News segment, Bill discusses diabetes, it's relation
o cancer and some great resources for learning about how to cure it permanently.