Listen:
Rock Splitting Politics – IMMIGRATION REFORM? DEJA VU?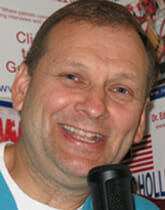 Podcast: Play in new window | Download
We have heard the efforts now being made over immigration reform all over the country. But do not go forward with your thinking until you hear the simple truth put forth here on Doc Holliday's show. This week you will hear from U.S. Senators Marco Rubio and Jeff Sessions as well as the White House Press Secretary, Mr. Carney. But do not lose sight of the key components that must be included in any reform bill by listening to this week's show. And someone who is NOT following U.S. laws gets this week's TOMBSTONE OF THE WEEK AWARD so make sure you find out who that person is so we all can help get him fired!!! Now Doc gives you a little refrain from politics at the end as he gives a special award to the film of Les Miserables that is in theaters now. Great show, great insights, great way to spend your next thirty or so minutes! Click it, link it, share it!