Listen:
Rock Splitting Politics – RAFAEL CRUZ, FATHER OF U.S. SENATOR TED CRUZ, SPEAKS FOR FREEDOM!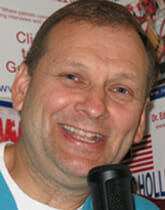 Podcast: Play in new window | Download
Last month when Doc Holliday went to Washington D.C. he had the privilege and honor to meet a great American with an experienced voice for freedom, Rafael Cruz. Rafael has lived through gut-wrenching torture and tyranny. He has seen his homeland fall under the brutal regime of communism. But he has raised a son, Ted Cruz, who has just been elected by the people of Texas to represent them in the U.S. Senate—and what a fine job he is doing. Listen to his father speak in the first half of his interview with Doc Holliday today! Doc also tackles his perspective on the gay marriage issues before the U.S. Supreme court this week and speaks about President Obama's trip to Israel—-which reminds him of a song, Obamaville. This week's TOMBSTONE OF THE WEEK AWARD goes to the mayor of the city of brotherly love—-he isn't acting to brotherly—find out what he has done. You can read about Mayor Nutter's actions here. Continue linking us and talking about us because we are growing and getting the word out that freedom is worth fighting for! Click on now for another great show that you will not hear anywhere else!