Listen:
How To Live Cancer Free – "Radiation Hormesis — A Great Healing Treatment"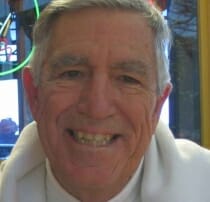 Podcast: Play in new window | Download
Bill Henderson interviews Jay Gutierrez. Jay has had lots of experience healing cancer patients using radiation hormesis. He tells you exactly how to get one of the kits he has put together to accomplish this healing at home. Jay has trained several "wellness Instructors" who talk you through using the kit at no extra charge. Jay also has a testing service available for parasites which he has found usually accompany cancer and block healing until they are treated. Jay's website is http://www.NightHawkMinerals.com.