Listen:
Rock Splitting Politics – BANK DEPOSITS CONFISCATED IN CYPRUS—WHAT DOES IT MEAN FOR US?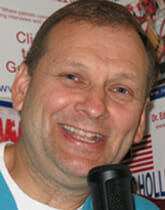 Podcast: Play in new window | Download
Join Doc this week as he interviews Patrick Hedger about the events that led to private deposits in the banks of Cyprus to be confiscated by the government. Can it happen in the United States? You better listen to what Patrick Hedger has to say about it on this week's show. Doc also asks two questions right off the top—see if you know the answers before he tells you. One question is about the United Nations arms treaty and the other concerns the threats coming from North Korea. At the end of the show Doc gives an update to the Obamacare Deathstar as the saga continues. And this week the Washington Post gets Doc Holliday's TOMBSTONE OF THE WEEK AWARD, click on now to find out why! Don't forget to go to our Facebook page to see some of the news that we could not get on the show and be sure to LIKE there also! Thanks for listening and telling your friends!