Listen:
How To Live Cancer Free – "Dr. Stephen Coles and His Book 'Extraordinary Healing'"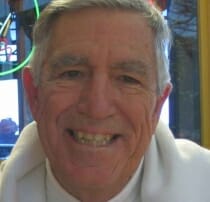 Podcast: Play in new window | Download
Bill Henderson interviews Dr. J. Stephen Coles, M.D., Ph.D. about his book on a unique natural substance for healing cancer. The book covers the work of Dr. Mirko Beljanski, Ph.D., who began researching cellular biology at the Pasteur Institute in Paris in the late 50′s. His discovery of what is called "reverse tran-scription" within the cell is the basis for substances which seem to be healing both prostate cancer and breast cancer with possible future proof for many other cancers. These two natural plant substances called Pao pereira and Rauwolfia vomitoria act at the cellular level to help the body rid itself of damaged cells. You can find the product called Prostabel which Bill is currently trying, at http://www.Natural-Source.com.