Listen:
Rock Splitting Politics – U.S. CONGRESSMAN FINCHER SPEAKS OUT ABOUT ABOUT ISRAEL AND MORE!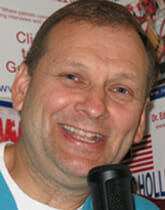 Podcast: Play in new window | Download
Join Doc Holliday with an exclusive interview with the U.S. Representative from the 8th congressional district of Tennessee, Congressman Stephen Fincher. But Doc has more included in this show as he talks about the ongoing scandals and honors our veterans. Doc replaces this week's Tombstone award with a paraphrased speech used my Marc Antony when he saw the stabbed body of Caesar from Shakespeare's play. So, once again get ready for a show unlike any other when it comes to politics.