Listen:
How to Live Cancer Free – "Dr. John Hall and Cancer Healing"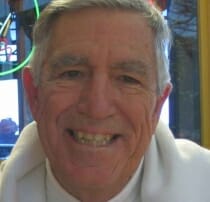 Podcast: Play in new window | Download
Bill Henderson
interviews Dr. John Hall, the Director of Research for Natural Source Int'l.
in New York City. Dr. Hall explains the action of several of their products.
One in particular which Bill has found improved his prostate problems
dramatically is called Prostabel. Dr. Hall also describes Ladybel and
Real Build. A special discount of 20% on the first order is available for
listeners to this show. Bill also talks about Dr. Douglas Cook, a
Wisconsin dentist and his wonderful book called "Rescued By My
Dentist." You'll find the information about Dr. Cook and his book at
http://www.DentistryHealth.com.