Listen:
The Girlfriends – 080513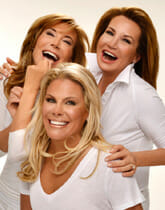 Podcast: Play in new window | Download
Shelley, and Whitney breakdown the divide between parents and the modern generation that seems only capable of communicating via text message, Facebook or Twitter. Also, should we still believe in global warming? And some tips for scheduling your kids hectic schedules. -Plus Celebrity Dish & much more!