Listen:
Rock Splitting Politics – MARK SKODA MAPS OUT PLAN TO RESTORE FREEDOM IN AMERICA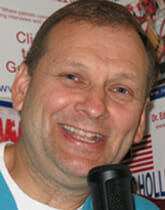 Podcast: Play in new window | Download
Join Doc Holliday as he interviews Mark Skoda who absolutely must be heard as he maps out a plan that conservative activists can use to restore constitutional freedoms to Americans! Mark is a radio host and a tea party national leader who has consistently and effectively communicated the positive conservative message on CNN, Fox, and other national venues. Doc also plays a part of Rush Limbaugh's program to show how Rush is catching up to what Doc Holliday asked back on May 20th of this year. And Doc starts off the show telling you why the Republican Party is in a treacherous position. This week's TOMBSTONE award goes to the President for what he said on Jay Leno's the Tonight Show. Great show, great opportunity to grow in knowledge and whit so click on now!