Listen:
How to Live Cancer Free – "Understanding Your Cells and Your Health"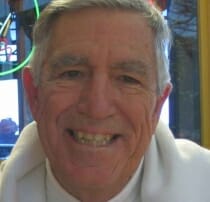 Podcast: Play in new window | Download
In this partial encore presentation, Bill Henderson discusses the nature
of our cells and how we can manage them to ensure our health. This
is truly vital information. In fact, Bill thinks it is one of the most important
shows he has ever done. That is why he wanted to repeat it for you. In the
"Cancer-in-the-News" segment, Bill discusses two types of fruit and red
wine and how they can promote our health.