Listen:
Rock Splitting Politics – SYRIAN CRISIS EXAMINED, OBAMA VS. PUTIN, WHAT YOU NEED TO KNOW!!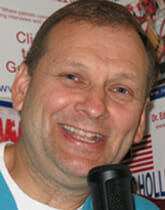 Podcast: Play in new window | Download
Doc Holliday puts off his show about the new health care law this week to tackle the world in crisis over Syria. As always, you will hear what you need to know in a way no other show will provide! Doc gives you some insight into the complexity surrounding the crisis and why Putin is now playing such a "hands on " role. Doc found an interesting take on what may be happening in this article. Doc will also tell you about some statistics concerning the number of black men in prisons that you have never heard before as he does a follow-up to Dr. King's "I Have a Dream" speech. And that's not all because the TOMBSTONE of the week award goes to President Obama once again for some desperate words that he spoke last week. Click on now for a show that everyone in America needs to hear!