Listen:
Rock Splitting Politics – THE "JURASSIC PARK" OBAMACARE TRAIN WRECK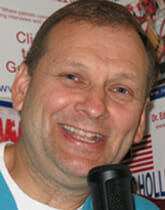 Podcast: Play in new window | Download
Join Doc Holliday this week for an all informative session on why Obamacare should be delayed, delayed, delayed! Doc gives you specific reasons that you need to know and get your friends to listen to this week's show. Syria, need we say more, yes, Doc gives his latest update on the Russian power move that is eroding America's influence in the Middle East and the world. You will hear about the Putin vs. Obama update. And as Doc ties the Obamacare train wreck to the movie Jurassic Park, here is a link to the Jurassic Park Adventure ride in Orlando at Universal Studios Theme Park—the Islands of Adventure. See Doc Holliday's picture with his son as they tell about the ride's adventure as you scroll down the page. Here is the link. Now click on for a show that tells you what you need to know and take a ride as Doc explains why Obamacare is like the Jurassic Park gone bad!