Listen:
Rock Splitting Politics – THE BUDGET TWISTER GAME IS COMING UP!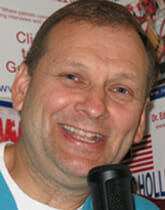 Podcast: Play in new window | Download
Join Doc Holliday on Rock Splitting Politics this week for an update in news including the Republican attempt to defund Obamacare and how it all ties in to the Budget Bill that must be passed by October 1st. Do you remember the old game of twister that got everyone playing stretched and entangles on the floor mat? Doc draws a comparison to the Twister game and the budget battle going on in Washington, D.C. Rock Splitting Politics will tell you more about the Syria crisis and will give you this week's TOMBSTONE OF THE WEEK AWARD—-it goes to President Obama's White House Spokesman, Jay Carney. Click on now to start the twister game! Who will be left standing in D.C.? Let's see.