Listen:
Rock Splitting Politics – DEAN CLANCY FROM FREEDOMWORKS DEFINES THE GOVERNMENT SHUTDOWN!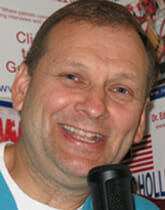 Podcast: Play in new window | Download
Listen to Doc Holliday this week speak with one of the most knowledgeable people in America when comes to government debt, debt limits, and shutdowns. Doc speaks to Dean Clancy who has worked in both Bush administrations, as well as, Ronald Reagan's. Dean will define what the listeners of Rock Splitting Politics need to know about what is going on in Washington, D.C. And Doc has something to say to our World War II veterans as it pertains to monuments—just what would Franklin Roosevelt, Harry Truman, and Dwight Eisenhower have to say about barricades keeping WWII veterans from visiting the monument that is a testimony of the heroes who fought for America. And Doc gives out another TOMBSTONE OF THE WEEK AWARD for words said by our present Commander-in-Chief. Listen now, listen often, and learn things you will never hear from other shows!