Listen:
How to Live Cancer Free – Linda Bamber and BRAS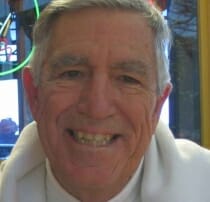 Podcast: Play in new window | Download
Bill Henderson interviews fellow WebTalk Radio show host Linda Bamber, a naturopathic doctor who has founded an organization dedicated to bringing women (and men) helpful information on Breast Cancer using thermograms. Her organization is called Breast Research Awareness and Support (BRAS). Linda has found that thermograms help women detect Cancer long before mammograms with none of the discomfort and danger associated with mammograms. Linda Bambers and Bill Henderson agree that the primary cause of most Breast Cancers is root canal-filled teeth and other dental toxin problems.  To find out why, you'll have to tune in!
"Thermograms can give you signs [of Breast Cancer] years before mammograms," says Linda Bamber, explaining thermogram technology.  With the increasing risks of radiation from conventional mammogram tests, more and more women are looking for alternative means of breast examination.  Are you ready for an examination that has less risk and more comfort?
It doesn't hurt, it doesn't spread the Cancer, it doesn't rupture implants, there's no radiation, it catches 90% of Cancers (as opposed to 5-80% with a mammogram), there are very few false positives, and thermography also has the unique feature of showing the potential rate of growth of any tumors that show up.  Linda Bambers shares how women can find a thermography expert to examine them, and how to become fully educated beforehand.
Throughout this episode, you'll also learn why your dental health should be your first priority, especially if you want to prevent or treat Cancers.  Have you or someone you love had a root canal?  Even if you're not aware of any current problems with dental toxicity, you're going to want to listen in!
To round out this highly informative episode, in the Cancer-in-the-News segment, Bill discusses a Vitamin D study and a study on the effects on the brain from using cell phones.