Listen:
How to Live Cancer Free – Exercise With Oxygen Therapy (EWOT)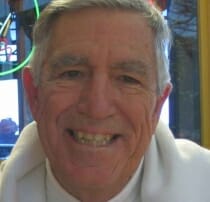 Podcast: Play in new window | Download
EWOT might sound like the teddy bear creatures from Star Wars, but it's actually an acronym for something extremely beneficial: Exercise With Oxygen Therapy.  Fortunately for you, host Bill Henderson has invited an EWOT expert to the show today!  Tune in as Bill interviews Jason Tebeau about the various ways to apply workout machines and oxygen to heal Cancer.  All that and in the Cancer-in-the-News segment, Bill covers H1N1, mammograms, excess fat, and medical marijuana!
"This was not any kind of pandemic at all!" says Bill Henderson of the H1N1 scare.  So how did things get so blown out of proportion?  Like most things wrong with the medical industry–and longtime listeners will chime in here!–it was the fault of the government.  But what really happened?  Bill's got the details.
Also featured: The difference between mammograms and thermograms, how to get rid of excess fats from your diet, and what the real deal is with medical marijuana.
In the second half of the show, EWOT expert Jason Tebeau joins Bill Henderson to share his thoughts on exercising with oxygen.  "16 minutes a day every other day is a good start [for Cancer patients]," says Jason.  But how much does this exercise equipment cost?  And how does exercising enhance the oxygen's healing powers?
Jason Tebeau shares his thoughts on what he considers to be the most effective Cancer treatments: Hydration, oxygenation, vibration, and thermal therapy.  Mr. Tebeau also shares his thoughts on nutrition.  "Diet is one of the major contributors," says Jason.  He and Bill Henderson swap their best tips for making your food work for you.  "If everyone would get this message, it would just save the world and enormous amount of sickness–not to mention money and pain!" says Bill.  Are you ready to hear the message?
Whether you have Cancer yourself or you're listening in for someone you love, you're going to love the information in this episode.