Listen:
Rock Splitting Politics – TURNING POINT USA'S MARKO SUKOVIC SPEAKS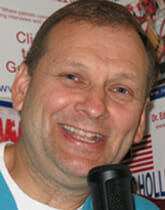 Podcast: Play in new window | Download
Doc Holliday interviews Marko Sukovic once again. Turning Point USA consists of high school and college age students who are fed up with our national debt disaster. Marko announces some new initiatives on this week's show and tells us how the youth are approaching politics. Doc also has a Rock Splitting Politics exclusive with an update on the National Organization for Marriage's lawsuit against the IRS. Brian Brown the President of NOM gives Doc Holliday a summary of where the lawsuit is right now. And, yes, Doc does have some interesting updates on the Unaffordable and Uncaring Act. So click on and link this show to all your friends. Don't forget to check out our Facebook page and "Like" us.