Listen:
Rock Splitting Politics – STATE OF THE UNION DOC HOLLIDAY STYLE!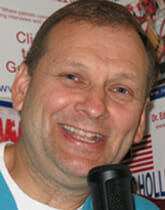 Podcast: Play in new window | Download
Did you listen to the President Obama re-run? Many who did watch or listen almost snoozed through the boring same old same old liberal policy presentations. The best part was when the address was over and the Republicans put up a relatively nationally unknown representative from Washington state. Doc likes what he heard and how it was presented. Click on this week's show to get Doc's fix on the state of the Union and a look at some states tottering in the race for control of the U.S. Senate. Doc will give you another Unaffordable and Uncaring Act update that will shine the light on this dying law. Kick it and Jump into February 2014 with Doc Holliday's take on the State of the Union address! Don't forget to like us on Facebook and check out our posts there!