Listen:
How To Live Cancer Free – "Natural Pain Relief and Raymond Francis"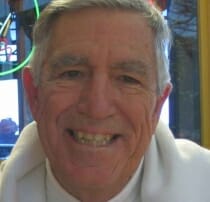 Podcast: Play in new window | Download
Bill Henderson
first talks about natural pain relief using common vitamins. He then interviews
Raymond Francis. In this encore performance, Raymond talks about his
experience healing himself and thousands of other people over the last
20 years. At his websites, http://www.BeyondHealth.com and the one
describing The Project to End Disease (www.tped.org) you'll find lots
of free and useful information. Raymond's books are called "Never Be
Sick Again" and "Never Be Fat Again." They are available at his website
or on amazon.com.