Listen:
How To Live Cancer Free – "Dr. Jeoff Drobot and The Calgary Centre for Naturopathic Medicine'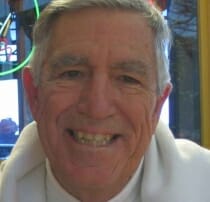 Podcast: Play in new window | Download
Bill Henderson interviews Dr. Jeoff Drobot about the procedures he and his
colleagues use to diagnose and treat people. Like all good holistic physicians,
Dr. Drobot treats PEOPLE not diseases. He describes the use of their remote
facility at the website http://www.VirtualNaturopath.com. In the Cancer-In-
The-News segment, Bill discusses the use of hyperthermia in Mexican and
German cancer clinics. He tells you how to get detailed information on these
clinics.