Listen:
How To Live Cancer Free – "ZAPPED" by Ann Louise Gittleman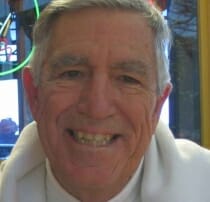 Podcast: Play in new window | Download
Bill Henderson interviews
this NY Times best-selling author on her latest book. What Ann Louise has
done is compiled in very readable (and useable) form the dangers of Electro-
Magnetic Fields. They are all around us. They are very harmful to our health.
Once you're aware of the harm they can cause you, there are lots of ways to
reduce that danger. The book is a wonderful resource — well researched and
documented, but written for you and me. In the Cancer-in-the-News segment,
Bill talks about the Save Your Life Course by Sam Biser (http://www.SamBiser.com)
and the excesses of prostate cancer screening.