Listen:
How To Live Cancer Free – "Lose Weight, Have More Energy Be Happier In 10 Days" by Peter Glickman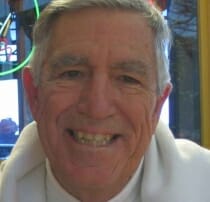 Podcast: Play in new window | Download
Bill Henderson interviews this NY Times best-selling author,
Peter Glickman on his book. It has just been updated this month and expanded.
It is a wonderful guide to a simple cleansing and detoxing routine which is spelled
out in detail in this book. I have tried it in the past and my wife and I are going to
try it again later this month. Talk about renewal! This is how you do it. Get your
weight down, your energy up and feel dramatically better. Take a look at Peter's
website, which is http://www.TheRawFoodSite.com. In the Cancer-in-the-News
segment, Bill discusses homeostasis and how your body seeks it. To get your
weight under control though, you have to understand why it's out of control.