Listen:
Rock Splitting Politics – DOC HOLLIDAY'S AMERICAN PROSPERITY ACT!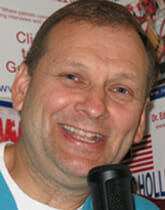 Podcast: Play in new window | Download
On this week's show you get to hear the exclusive plan to fundamentally change and transform the United States economy. The simple one page act if placed into law would spearhead an economic boon that would last for decades! The plan should be endorsed by Democrats, Republicans, and independents. It is an exclusive plan that you are hearing first right here on Rock Spliting Politics! WebTalkRadio has some great shows including Newt Gingrich's Breakout. And this show by Doc Holliday introduces a plan that will help all Americans right here and right now. A political message that sticks to the heart is what drives America, and this political message by Doc Holliday brings home the bacon for all Americans. So listen, learn, and support to help save America!