Listen:
Rock Splitting Politics – SHOULD THE U.S. CEDE CONTROL OF THE INTERNET?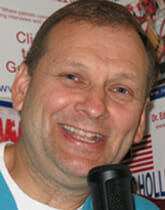 Podcast: Play in new window | Download
Join Doc Holliday as he tackles the question so many news organizations are not even asking—they don't even want you to know? But should the Obama administration proceed with what they are saying will happen. The administration wants to cede control of the domain naming organization that is now under U.S. jurisdiction. Should they and do they even have the power to do so? You have got to listen to this week's show. But that is not all as Doc gives you a taste of his trip to Israel, comments about Crimea and the Ukraine, and once a gain gives you a perspective and innovative insight that you cannot get anywhere else. Click on and share with others as we are making a difference in this world–working together for freedom! And thank you international listeners!