Listen:
How To Live Cancer Free – "Raymond Francis — Cancer Healing and Prevention"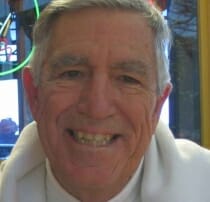 Podcast: Play in new window | Download
In this encore
performance, Bill Henderson interviews Raymond Francis about his book "Never
Be Sick Again" and his new cancer book he is writing now. Raymond gives lots
of helpful information and describes "The Project To End Disease" which you
may want to join. In the Cancer-in-the-News segment, Bill discusses the many
dangers of radiation caused by CT and PET scans. He gives you several ways
to protect your body from this harm by taking certain supplements before you
have the scan done.