Listen:
Ready, Set, Retire – Transforming Consciousness in Life and in Business with guest Andrea Adler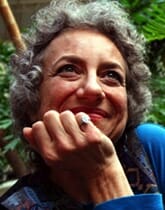 Podcast: Play in new window | Download
There are business courses and personal growth courses.
It's time we bring our business life and our personal life
into harmony and create balance.
Integrating the principals in Andrea Adler's novel, Pushing Upward and her Best Selling book, The Science of Spiritual Marketing, Andrea presents Transforming Consciousness in Life and in Business.
From the conceptual to the practical, this powerful infusion of creative tools provides participants with the opportunity to design a LIFE and a BUSINESS that is unique, individual and sustainable. Whether you want to expand your current business, switch gears entirely, have a great idea you want to pursue or create a partnership. To learn more about Andrea and her work, visit: holisticpr.com .