Listen:
How to Live Cancer Free – "Dr. Keith Scott-Mumby on Healing Pain and Cancer"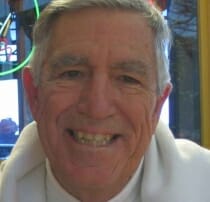 Podcast: Play in new window | Download
Bill Henderson
interviews Dr. Keith Scott- Mumby, M.D., Ph.D. about a new method to heal the
psychological and pain issues associated with cancer. The website for exploring
this is http://www.EnhancedMindPower.com. You'll love this device for the relief of
pain and the positive attitude it induces in you about healing in general and cancer
in particular. In the Cancer-in-the-News segment, Bill discusses a completely new
substance with powerful cancer-healing properties called honokiol. You can find
out about the substance that contains it at http://www.HonoPure.com.