Listen:
Ready, Set, Retire – Global Coherence with guest Howard Martin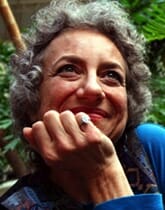 Podcast: Play in new window | Download
Howard Martin played a key role in launching the Global Coherence Initiative (GCI), a science-based, co-creative project to unite people in heart-focused care and intention, to facilitate the shift in global consciousness from instability and discord to balance, cooperation and enduring peace. He has served as a Steering Committee Member and spokesperson for GCI since its inception in 2008.
Howard is also one of the original leaders who helped Doc Childre found HeartMath and has been with HeartMath's world-wide training and consulting team since 1991. In 1999 he co-authored with Doc Childre, The HeartMath Solution, published by HarperSanFrancisco and in 2000 authored The HeartMath Method, an audio learning program published by Nightingale Conant. He is also the producer of two award winning musical recordings, including Doc Childre's Heart Zones which spent 50 consecutive weeks on Billboard Magazine's music charts.
He is a member of Transformational Leadership Council, an exclusive organization founded by author Jack Canfield that is made up of leaders in the fields of personal, organizational and social transformation. He is also a member of Evolutionary Leaders, a group of global visionaries founded by Deepak Chopra.
As a key spokesperson, Howard does approximately 75 media interviews and webinars annually. He speaks internationally on developing the new intelligence needed to navigate life during these changing times and the importance of creating global coherence.
Global coherence = www.glcoherence.org