Listen:
Ready, Set, Retire – A life changing experience with Daniel & Tana Amen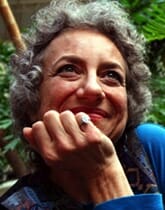 Podcast: Play in new window | Download
After guiding thousands of other people through this process, we know that if you do the simple things we ask you to do; it's going to make a radical difference in the health of your brain and your body.
But feeling better isn't enough! We're going to teach you how to make it last for a lifetime and how to get your family and your community involved. This is a day filled with practical tips to help you avoid pitfalls. We have so many success stories and we want you and those you love to join our family of successful health warriors. Learn more about Brain Body Turnaround.
Tana Amen, RN, is the NY Times bestselling author of "The Omni Diet", highly respected health and fitness expert, and a nationally renowned speaker, and media guest.
She and her husband, Dr. Daniel Amen recently appeared together in the popular PBS television show "The Omni Health Revolution".
Besides being a guest for the "Doctor's", NBC's "Today", "Good Day NY", "Joy Behar" and others, Tana has given presentations at Saddleback Church, High Performance Academy and many other wellness-focused organizations.
She was part of the team, which included Dr. Daniel Amen, Dr. Mark Hyman and Dr. Mehmet Oz, that helped create the wildly popular "Daniel Plan" for Saddleback Church.
She has been quoted in Woman's World, has appeared on Sirius XM's Martha Stewart Living Radio and Food & Wine with Chef Jamie Gwen and many others.
Tana believes that everyone can optimize their health by using The Omni Diet. Her call to action inspires her followers.