Listen:
How to Live Cancer Free – "Dental Toxins Kill You — If You Let Them"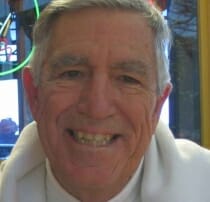 Podcast: Play in new window | Download
Bill Henderson interviews Dr. Hal Huggins in an encore interview. Dr. Huggins is the best qualified person in the world to discuss the problems caused by dental toxins. He has been researching this topic and educating other dentists on it for over 30 years. Bill also talks about mammograms causing breast cancer and some new information on Vitamin D.