Listen:
Ready, Set, Retire – What you don't know about missing Money could cost you!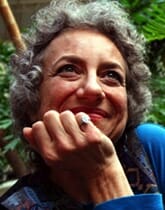 Podcast: Play in new window | Download
When it comes to unclaimed property, consumer advocate Mary Pitman believes no one should have to pay a ransom to get their own money. Her passion for teaching people how to find missing money began when she helped a coworker avoid paying a finder who wanted a fee of $2,100 to help her get her money.
From that experience Mary compiled dozens of search tips and additional sources for unclaimed property into The Little Book of Missing Money: A Quick and Easy Guide to Finding Money that is Rightfully Yours.
Mary has appeared on America's Money Class with Suze Orman, Good Morning America, AARP, CNNMoney, plus dozens of radio shows and other media. To learn more about Mary and her work, visit: http://www.thelittlebookofmissingmoney.com/