Listen:
How to Live Cancer Free – "Cleansing and the GB-4000″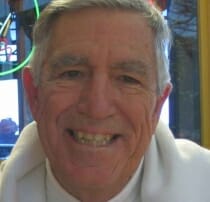 Podcast: Play in new window | Download
Back by popular demand!  In this special "encore" episode, How to Live Cancer Free host Bill Henderson interviews Ron Strauss, a great healer and master of cleansing.  Listen in as Ron describes various holistic methods for cleansing and his experience with the GB-4000 Rife Machine.  Also featured in this episode: Bill Henderson describes a new service available from the Calgary Centre for Naturopathic Medicine–Heavy metal analysis!  Tune in for valuable tips on keeping your body cleansed and your immune system strong!
"The matter of cleansing the body is an on-going process.  And people sometimes, mistakenly, think that it's something you do once or twice.  It's an on-going process.  We live in an amazingly toxic and poisoned world–much moreso than people realize," says Ron Strauss at the start of the episode.  How do you get the body to begin to dump food?  Diet and fasting–including juice fasting!–get a place in the spotlight as Bill and Ron discuss the fastest, most effective ways to cleanse the body naturally.
But what about the mysterious GB-4000?  "It is, in many ways, the wave of the future," says Ron Strauss of this miracle machine.  Is it truly possible to cure Cancer with radio frequencies?  How does it hold up on its own?–Is a change in lifestyle required for it to work effectively?  And how well does it work for the removal of parasites from the body?  By the end of this episode, you'll be armed with all the information you ever wanted/needed on the subject of rife machines.
"Death from Cancer is lack of information," says Bill Henderson.  Learn the value of rebounding, the benefits of cleansing, the power of rife technology, and how you can cure YOURSELF of all that ails you–no matter what your condition!  And you can do it all at a reasonable price!  Stay tuned to the very end to find out how you can get a very special discount from Ron Strauss himself!