Listen:
How to Live Cancer Free – Cancer-in-the-News and A Replica of Bill's Coaching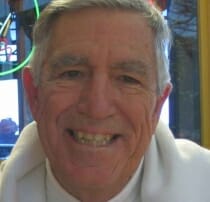 Podcast: Play in new window | Download
Bill Henderson discusses "Cancer-in-the-News." Are antioxidants and other supplements going to interfere with your chemotherapy and radiation? Are mammograms dangerous? Why? In the second portion of this show, Bill gives you a replica of the telephone coaching sessions he does for cancer patients all over the world every day. If you have any family members or other loved ones with cancer, be sure to get them to listen to this show.