Listen:
How to Live Cancer Free – "Defeat Cancer by Connie Strasheim"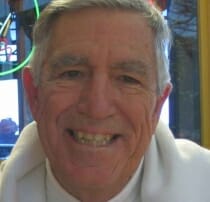 Podcast: Play in new window | Download
Bill Henderson interviews Connie Strasheim, author of a very informative book called Defeat Cancer. Connie has interviewed 15 holistic cancer doctors. All but one of them run clinics in 5 countries where they treat cancer patients with various natural treatments. Reading this book is like taking a tour of all these clinics in the U.S., Denmark, Mexico, Germany and England. You can review the content at http://tinyurl.com/3v3dus5.
Bill also discusses a study by Australian researchers on the effectiveness of chemotherapy and the importance of Vitamin D3 to healing and prevention.