Listen:
Rock Splitting Politics – AMERICA IN A DANGEROUS WORLD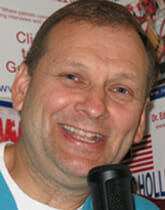 Podcast: Play in new window | Download
Doc Holliday
surveys the world's danger after the 13th anniversary of 9-11.  Hear his comments about the direction the President is taking us.  Hear an exclusive interview with
U.S. Senator Thad Cochran
about America's perils and our financial situation.  If the Republicans take over the senate this November and Senator Cochran is re-elected, then he will chair the all important U.S. Senate Appropriations Committee.  Doc also plays the second half of his exclusive interview with the former mayor of Shiloh, Israel,
David Rubin
.  And to add to all of that in this week's show Doc plays a clip from Charlie Rose's interview with Bill Maher about Islam.  You know even Charlie Rose could not believe what Maher said.  Better click on now to discover what you need to know about living in a dangerous world.