Listen:
Inside The Writer's Cafe with Cheryl Nason – Joan Lahti, Senior Editor at Get to the Point Books and The Bishop's Wife by Jasmine Christine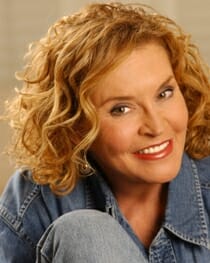 Podcast: Play in new window | Download
Joan Lahti, Senior Editor for GET TO THE POINT BOOKS  talks about GET TO THE POINT BOOKS.
The company is the premier provider of on-demand situational learning resources.  Their digital Learning Libraries provide the means for individuals and organizations to develop targeted skill-sets required to drive high levels of performance and business execution.  All books are 7000 words in length and feature pages that turn on the screen like a manuscript.  The books are highly interactive featuring, assessments, dropdown/pop-up features and worksheets.
Joan also invites would-be authors and subject matter experts to get in touch with her if they are interested in publishing a book.
THE BISHOP'S WIFE by Jasmine Christine will keep you on edge as you unravel the story of religion, sex, and blackmail.  Don't ever believe that those in the church are exempt from the grasp of Satan.
Tricia Callendar was born into a very Christian family.  She was never taught about the pleasures and responsibility of sexual relationships.  She depended on her friends and the Internet to educate her just like many modern teens do.  Luckily, she made it to her marriage bed as a virgin.  Unfortunately, the lack of intimacy in her marriage to the Reverend Elias Dessington, Bishop of Calvary Isle, sends her on a unholy journey.
Elias Dessington, the Bishop of Calvary Isle, has always led a peaceful and Godly life.  When he caught the fancy of the beautiful, virtuous Tricia Callendar, he knew he had found the woman of his dreams; a woman sent by God.
Roger Duncan has loved Tricia his entire life and he yearns to give her the loving that she craves; the loving that she deserves.  Roger's reputation is far from what is expected of the average Christian.  Tricia cannot risk falling into his grasp.
Dive into the complications as Roger tries to steal Tricia away from the Reverend Dessington.  Can this man of God let Roger take the love of his life from him yet again?  See how Elias manages the fight for his soul; a fight between the devil and God.