Listen:
Rock Splitting Politics – Let's Take a Look At Hillary Clinton for President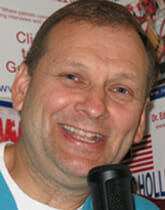 Podcast: Play in new window | Download
Hillary Clinton is this week's subject as Doc Holliday plays clips from her past and gives comments on her future.  Should she obey the law?  Did she think Richard Nixon was above the law back in the Watergate days?  Interesting details lead to this week's program that provides insights to Hillary for President that many have forgotten about.  Before you hear about Hillary, Doc Holliday takes you back to a program he did two years ago with Rafael Cruz, the father of Ted Cruz.  You can hear the first program and the second program that give you insights into the 2016 election that you heard first on Rock Splitting Politics!  Why did Doc Holliday do an entire show on Cuba earlier this month just a few weeks before Secretary of State John Kerry helped raise the American flag over the new embassy in Cuba?  He tells you why on this week's show.  Click on now to find out more about the race for the Democratic nomination for president and why America's relationship with Cuba looms bigger than ever for 2016!