Listen:
Rock Splitting Politics – Wall Street's Roller Coaster Ride!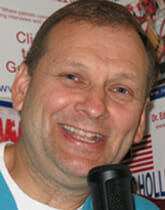 Podcast: Play in new window | Download
Do you have a 401k or a retirement fund with stocks in it?  You must listen to this week's show as Doc Holliday plays a clip from a previous show with New York Times best selling author, Jonathan Cahn.  Doc Holliday interviewed Jonathan about his book, The Mystery of the Shemitah, earlier this year and he spoke about the possibility of a very real threat on September 11, 2015.  Listen to today's show and see what Doc discussed with so much September importance in a shaky time on Wall Street.  Doc also keeps you up to date with both the Republican and Democratic race for their respective nominations.  You will also get a surprise from the wife of presidential canddate Ted Cruz as this week's show opens.  Here is archived link to show number one with author Jonathan Cahn and here is the second show.  Listen and learn by clicking on now!