Listen:
Rock Splitting Politics – Top Ten Predictions for 2016!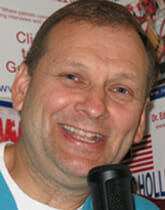 Podcast: Play in new window | Download
Join Doc Holliday for his fearless top ten predictions for 2016!  Hear what Doc has to say about who will be our next President, what country will dominate international headlines, and how will the presidential nominations play out?  Entertaining and enlightening as the first Rock Splitting Politics show of 2016 will put you on the edge of your seat when Doc Holliday counts down his top ten predictions.  Get ready for the political kickoff of 2016 right here and right now!