Listen:
Rock Splitting Politics – Hillary vs. Trump: What You Need to Know Now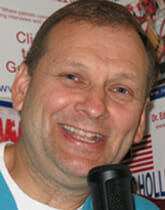 Podcast: Play in new window | Download
Yes, it is a defining time unique in all America's colorful history of presidential politics.  Donald Trump is the presumptive Republican nominee and with clouds of scandal and uncertainty Hillary Clinton appears to be the presumptive Democratic nominee.  Bur Hillary is still feeling the Bern from Bernie Sanders and his faithful followers and what about Trump?  Well, Doc Holliday reports this week about the Republicans romancing the Trump.  Is it a love that will continue to develop and just what about that "date" with Speaker of the House Paul Ryan (remember him, he was also Mitt Romney's running mate four years ago?)  Doc uses some interesting clips from Trump to "follow the money" and makes an observation that others have not quite connected the dots on just yet.  Another powerful impacting show in this all American battle for the presidency!  Click on now for your 50 yard line best seat in the house observation point!