Listen:
Rock Splitting Politics – Trump's Transition Team Triumphant!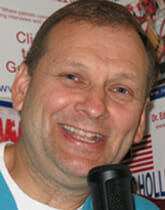 Podcast: Play in new window | Download
With all the despair about Trump's transition efforts by the mainstream media only a few days after he won the presidency Doc Holliday calls the team for what it is—triumphant.  With Vice-president elect Mike Pence in a leadership role of the transition team and with Donald Trump making the final decisions we are seeing the beginnings of how the Trump presidency will perform.  Doc Holliday talks about that and uses clips from who?—Ted Cruz, nonetheless, to help his listeners understand that Trump is not in a chaotic transition, rather he is exercising the leadership that will make America great again!  On the second half of this week's show, Doc Holliday plays some clips from the historic election night coverage and ends the show with some celebrity whimpers.  Click on now for another great 30 minutes of listening! Share this show for those who want to know how to make America great again!