Listen:
Books On Air – Duties of the Heart by Sherrill Burns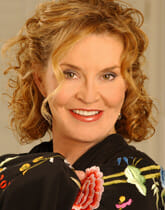 Podcast: Play in new window | Download
DUTIES OF THE HEART by Sherrill Burns
This book is a featured selection at the Frankfurt International Book Fair 2017 October 11 – October 15 in Frankfurt, Germany.
Mother Nature (Queen Nasci) finds herself at odds with a human sorceress. In the human world, wars rage between Lavatia and Theslia. Prince Alexander's love for the sorceress will drive him to forsake everything just to be with her, even if it means battling the Gods.
A prophecy foretold that a child would bring about the downfall of King Marsalis Covax.  Plans are set in motion to locate and destroy the child. After her parents are murdered, the child is rescued by her maid. She is raised in secrecy, her true identity kept from her.
Mirage Gabby is a young sorceress just learning to use powers she has inherited from parents she never met. After being sheltered all her life for reasons unknown to her, she embarks on a journey that will teach her the truth of her parentage. Her world will change in more ways than she ever dreamed possible.
Betrothed to a woman he's never met, Prince Alexander Casesar wants only to live his life as he sees fit.  He would begin by marrying someone of his own choosing. Fate puts Mirage in his path. He is immediately captivated by her innocence and free spirit. Alexander defies his father and runs away with her. He finds himself caught between his duties to the throne and the Duties of the Heart.