Listen:
Rock Splitting Politics – DACA Revelations with Josh Bernstein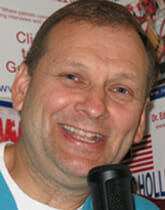 Podcast: Play in new window | Download
Great interview about DACA this week with conservative talk show host and the national spokesperson for AMAC, Josh Bernstein. Josh knows the ends and outs of the political meshings about as good as anyone and Doc Holliday invites him on the show this week to discuss what is going on with President Trump and the democratic duo of Pelosi and Schumar. Doc also gives you the insight to possible voter fraud in New Hampshire that may be the reason we still have Obamacare in America. Hey, and what about Tim Tebow, what is he doing now—-find out on this week's exciting show!