Listen:
Books On Air – Bloodline Historia de Las Araya by Jeannette Araya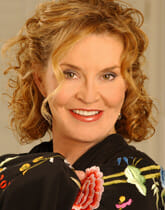 Podcast: Play in new window | Download
Bloodlines Historia de Los Araya by Jeanette Araya
SLAYER bassist/vocalist Tom Araya's sister Jeanette Araya has released a book titled BLOODLINE about their family life and how it was affected by her brother's role as the front-man of one of the most influential and controversial heavy metal bands of the last 30 years. In the book, the author takes the reader back to the 1930s to central Chile to the beginning of her father's life to understand the struggles he faces during a lifetime to overcome poverty. The controversy he faces in his later years with money and Satan as a young boy from a poor family whose struggles for survival were traumatic and inspirational. In 2002, the author unexpectedly lost her father. As her world crumbled and the darkness of grief surrounded her, Jeanette found solace in writing and sharing family stories with her siblings. Years later, she shares a touching, occasionally edgy, memoir that reflects back on her father, Javier Araya, and her family life growing up.