Listen:
Thriving Entrepreneur – Creating a Powerful Personal Presence with Sandra Dee Robinson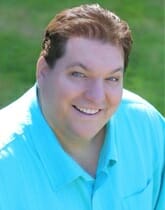 Podcast: Play in new window | Download
What do you think about yourself?
What is the personal presence you bring to the world?
Do you share your unique brilliance with the world boldly?

OR

Are you still waiting?
Are you making excuses?
Are you hiding your light from the world?
What you are and what you bring to the world is so important to the world.  No one else can be you!
But even when we know that we have a message to share, even knowing that we need to shine our light to the world, we often hide because we are focused on:
Our own flaws.
Emphasizing what we feel we lack.
The sexy excuse we have come up with to hide.
What we should be doing is uncompromisingly sharing ourselves and our message with the world.

So how do we overcome our doubts, fears, and insecurities to share the message burning within us with the world?

How do we become a powerful presence when speaking, presenting or doing video?

Listen in as host Steve Kidd is joined by a well-known daytime actress, TV and radio host, product spokesperson and wildlife advocate.  The founder or Charisma on Camera Training Studio and Horsepowered Consulting.  The
author of "IMPACT!  Secrets to a Powerful Personal Presence on Camera and Off" Sandra Dee Robinson.
Today we will learn some secrets of being comfortable on camera including:

1. How to let the best you shine in video.
2. Why we may be shying away from being powerfully present
3. How we can have and be a Powerful Personal Presence.
4. How to boldly share our message with the world.

Don't miss this exciting opportunity to hear from this amazingly talented and in-demand speaker, trainer and actress as she helps you be a Powerful Personal Presence today on Thriving Entrepreneur.