Listen:
Books On Air – A PATH TO RESTORATION: A Study Guide by Dr. Lois Brittell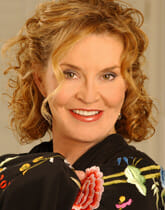 Podcast: Play in new window | Download
A PATH TO RESTORATION: A Study Guide by Dr. Lois Brittell
If you have questions about anxiety, depression, your identity, your faith, sin and whether or not forgiveness, restoration and psychological/spiritual healing are possible, this book is for you.
Having worked through these questions and having found answers to them in a combination of Christianity and psychology, Dr. Brittell offers a very personal view of the topics.
In the book, Dr. Brittell uses scripture references to back up her positions and make her point. Since the book is designed to be a study guide and therefore, interactive, space is provided for the individual to record their own responses and thoughts about each topic.
The first half of the book emphasizes the almightiness of God and what he asks of us in our relationship to him.
The second half of the book focuses primarily on the psychological aspects of one's individual relationship with God.
Reading this book will give the reader both spiritual and psychological insights into how to develop a healthy relationship with oneself as well as with God.