Listen:
Books On Air – Broken Vessel: From Prison To Purpose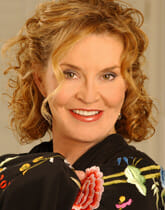 Podcast: Play in new window | Download
BROKEN VESSEL: From Prison To Purpose by Dick and Donna Walls
THE BOOK WAS A FEATURED SELECTION AT THE 2017 FRANKFURT BOOK FAIR IN FRANKFURT, GERMANY
The author was wrongfully convicted of a crime he didn't commit. His lifelong career and reputation were destroyed. He was sent to a prison 2,200 miles from home. the author's wife, Donna, lay in a hospital, clinging to life, with only a 50/50 chance of survival. But they hung on to their faith in God through it all. This is only the beginning of the dynamic testimony of Dick and Donna Walls.
Having experienced unimaginable pain, broken hearts, financial ruin, and imprisonment, Dick and Donna have been called to Broken Vessel Ministries, a special ministry to the brokenhearted who need healing and a renewed assurance that God does care.
CHAPTERS INCLUDE
Chapter 1:          Imprisonment
Chapter 2:          Indictment
Chapter 3:          Support
Chapter 4:          Protection
Chapter 5:          Provision
Chapter 6:          Healing
Chapter 7:          Evangelism
Chapter 8:          Vision
Chapter 9           Release
Chapter 10:        Fulfillment